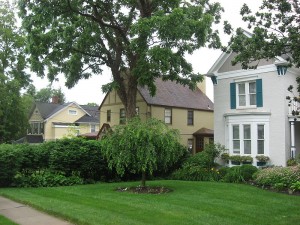 If you are you looking for Home Insurance in Ohio you have come to the right place! 
For the best rates on homeowners insurance call 513-662-7000, or you can request an instant quote by clicking right here on our main site.
Rates on Insurance are Increasing!
Due to record-setting storm activity, many insurance companies have implemented aggressive rate actions, increasing prices dramatically for homeowners insurance. In fact it's not unusual to see homeowner's prices doubling for some families!
It's likely your insurance rates are dramatically more expensive today versus two years ago.
If you decide to comparison shop make sure that you exercise extreme caution when looking for better rates on property insurance.
Why?
You Could Lose Money, by Saving Money on Homeowners Insurance!
How is it possible to lose money at the same time that you are saving money? 
Home insurance policies are not all equal or identical.  There can be significant variances in coverage between companies. Let's assume for a moment that you are evaluating two different companies.
Let's also assume that both companies offer the same coverage limits and deductibles, can there be any differences?
Absolutely, please allow me to explain.
What Is Covered on Home Insurance Can Vary between Companies!
How can you have the same coverage limits and deductibles but have different coverage?
Great question this is the answer. There are no universal standard of what is covered or not covered between insurance carriers.
One particular home insurance policy that we offer automatically covers water back coverage up to a predefined limit. Most companies do not offer this coverage.
You could inadvertently purchase a new homeowners insurance policy and lose valuable coverage leaving you on the hook to pay a claim completely out-of-pocket! (The opposite result can also be true!)
That is why you should not base your decision exclusively on the price that you pay for your homeowners insurance.
Insurance is far more complicated than the price we pay for it™
Why Choose Our

Agency

?
We offer many advantages compared to other agents and companies when you are shopping for homeowners insurance in Ohio, Kentucky, Indiana, or Michigan.  Many of the companies advertising so predominately on television do not allow their agents to sell insurance through more than one company.
When you only have one choice your results will be limited. Our independent insurance agency is in the best position to shop for insurance, while at the same time providing professional advice to help you make the best choice for your insurance needs.
We provide a coverage checklist to all new policyholders that can help you clearly see the 53 most common gaps in property insurance coverage.
Call 513-662-7000 for a free insurance evaluation or use our online rate quote system. In about five minutes or less you can receive up to nine different insurance quotes from top rated companies for Homeowners Insurance. Click on our main site:http://www.pathwayinsurance.net/ 
Pathway Insurance is a leading independent agency in Cincinnati and we offer the most competitive rates on Homeowners in  Insurance Cincinnati.
Homeowners also available in the following communities:
Fairfield Home Insurance

West Chester Home Insurance

Indian Hill Home Insurance

Milford Home Insurance

Batavia Home Insurance