[slider]
What are the basics on saving money on Car Insurance in Cincinnati?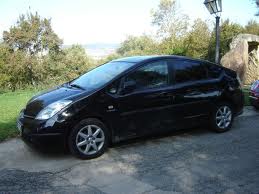 When you are looking for Car Insurance in Cincinnati the first step is to call our agency at 513-662-7000.  As an independent agency we can help you find the best coverage for your situation.
For an instant quote on your automobile insurance go to our main site: http://www.pathwayinsurance.net/
Next Step to take when looking for Car Insurance?
It's an excellent idea to make sure that you completely understand the type of coverage that you are purchasing, and this should be your very next step.
What's interesting and confusing all at the same time is that not every insurance policy provides identical coverage, even if the deductibles and limits of liability are exactly the same!
The reason why this is a good idea to take a look at the insuring agreement is because the company you are insured with right now may provide a benefit or feature that you lose by switching to the new company.
Learning the differences between the types of coverage will make you much better prepared when reviewing quotes.
In this article we will consider two different methods to save money on your car insurance and in our next article we will consider an additional three ways to save on your insurance. 
First Method to Save on Your Insurance in Cincinnati?
The first question you really need to consider is whether or not you need full coverage on your vehicle?
When you buy full coverage, any claims that are paid by the insurance company are going to be depreciated. So in other words you're going to get exactly what the vehicle is worth if you sold it at the fair market value.
It is always possible that your car is worth less than your deductible, so consider carefully whether or not collision coverage is actually going to pay anything in the event of an accident. Dropping collision on your policy will save you money.
What's the Second Way to Save Money?
Package your car and home insurance with the same company. In all instances when you combine both policies with the same company you get a large discount.
This discount is called the multi-policy discount. Companies that provide both car and home insurance will offer a multi-policy discount.
What do you save with the combination package discount?
What's interesting is that the multi-policy discount can be as large as 40 %!
This money saving discount is huge and can save you hundreds of dollars by packaging all of your insurance policies with the same company, have you looked into this yet?
If not we can help you.
Call Pathway Insurance at 513-662-7000.
Or choose online quotes by clicking here: http://www.pathwayinsurance.net/
In our next article we will discuss three additional ways to save money on your auto insurance.
Pathway Insurance is a leading independent agency in Ohio and we offer the best rates through a number of top rated carriers.